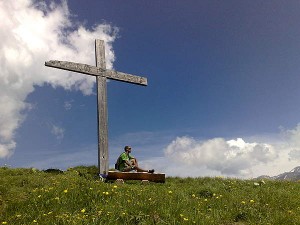 Meet Wenceslas: He is travelling to Crozet Islands and the Antarctic Lands for a year with a team of scientists who are studying penguins and related.
He will be doing some measurement of seismological activity, magnetic field and manage some electrical systems at the scientific base.
By the way Crozet Islands is at the South end of the Indian Ocean and is a bit closer to Antarctica than to Madagascar!
What an exciting journey!
He's passionate about his work but spending a year on an island smaller than a city that has no people except a team of scientists needs preparation.
Wenceslas will be bringing a box Squirrel model planes as a diversion and to share with the other scientists. I hope it gets them running around and inspires them!
I can't wait to get back some reports.